Last night, I had the honor of giving a talk to the Slidell Art League, an organization of local and regional artists in Slidell (my hometown) Louisiana.
Visiting Artist Talk, Mia Kaplan
Slidell Art League
June 12, 2017, 7pm
Christ Episcopal Church, Slidell, LA
Good evening, fellow creatives. It is an honor to be here with you to tell you a little about my work, and where it comes from.
It's appropriate that this meeting takes place in a church, for I feel, and maybe some of you agree, that practicing art is a way of life and a belief system for coping with the tides. This practice was something that found me at an early age. My parents met while attending the School of Visual Arts in New York. Like many eccentric artist couples, they didn't stay married, but remained tied together by two little hearts as my brother and I found ourselves flying between New Orleans and Newark.
Before I started creating with the intention to understand the world around me, I was entertaining myself one day by colorizing black and white photographs at my father's photography studio. I was around 8 years old. He came to see what I was working on, and I told him I was not happy with my work because I had trouble staying in the lines. He told me "you know sweetheart, there are a lot of great artists out there who don't color in the lines." I'll never forget the look on his face. He had no question about my potential, and to this day I have both a love of lines and a playful disregard for the rules about them.
I learned a lot of about the Art World from being a gallery director in my early twenties. A mentor once told me it was like High School with money, though I find that navigating this path doesn't really have one right way. I did however reach the point in my life where I felt I needed to choose between two paths: that of becoming an art dealer, or of becoming a developed version who I had always been, an artist.
My work, in essence, is about understanding both my interior world, and the exterior world. I think all art accomplishes this purpose without having to think about it too much. In Bob Dylan's recent Nobel Prize acceptance speech, he connects his work in music to the stories that connect us as humans, and named a few particular examples of literary works that affected him by leading the way as he followed his own path. In the end, and in his charming dylanesque way, he says that the most important thing he has learned is to not think too much about what it all means. That part is not in our hands.
This statement rings like a major fire alarm in the halls of Art Academia. It's roaring ablaze because it comes from a place of high regard, and it's so, so true. We can't help being people, and the most important thing we can do is to create something from it all in a way that brings us peace and allows us to spread peace. To have this wonderful relationship to ourselves where we are the eternal ball of clay, and we are in capable hands, with no burden of proof needed. Fret less, do more.
I began my current trajectory in painting and sculpture by unlearning what I learned. I decided to start by spending more time out in the woods near where I grew up. Many of the relics from my childhood were lost in Katrina, but I noticed that somehow the wildflowers came back with no difficulty. I started to notice that nature just keeps going, in spite of the devastation, and so I painted my childhood home as told through the triumph of our landscape. These are from Big Branch Marsh, Bayou Paquet, Bayou Liberty, and Bayou Bonfouca.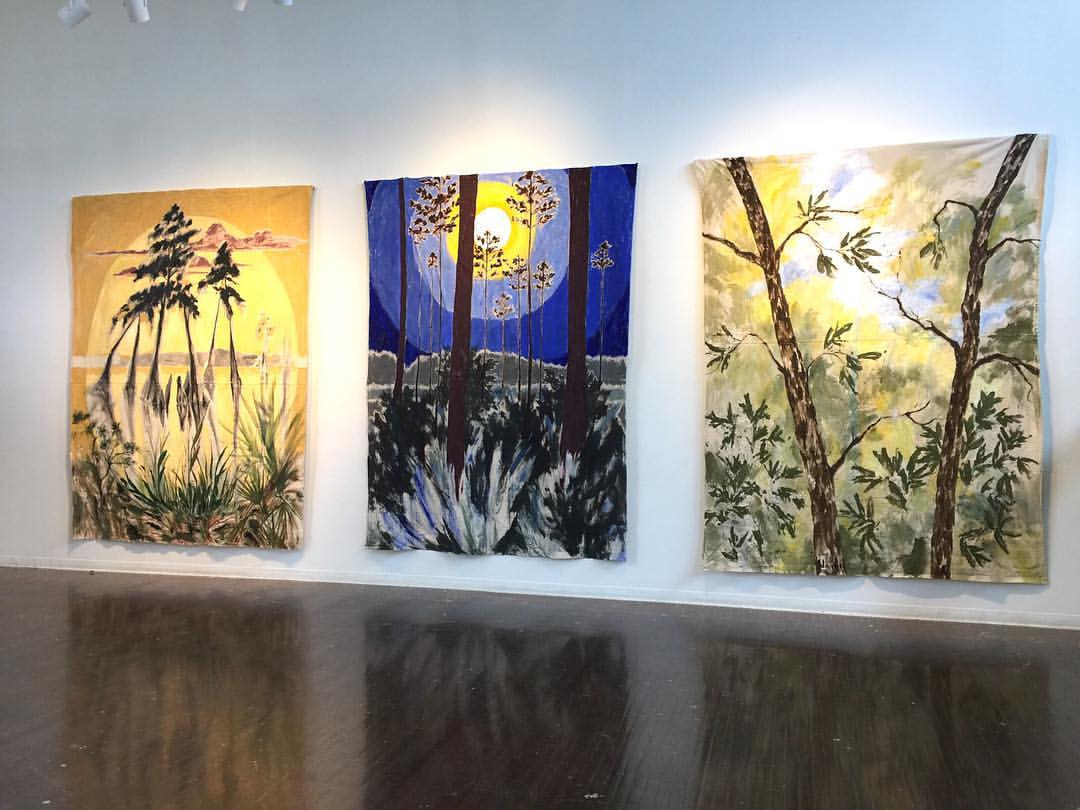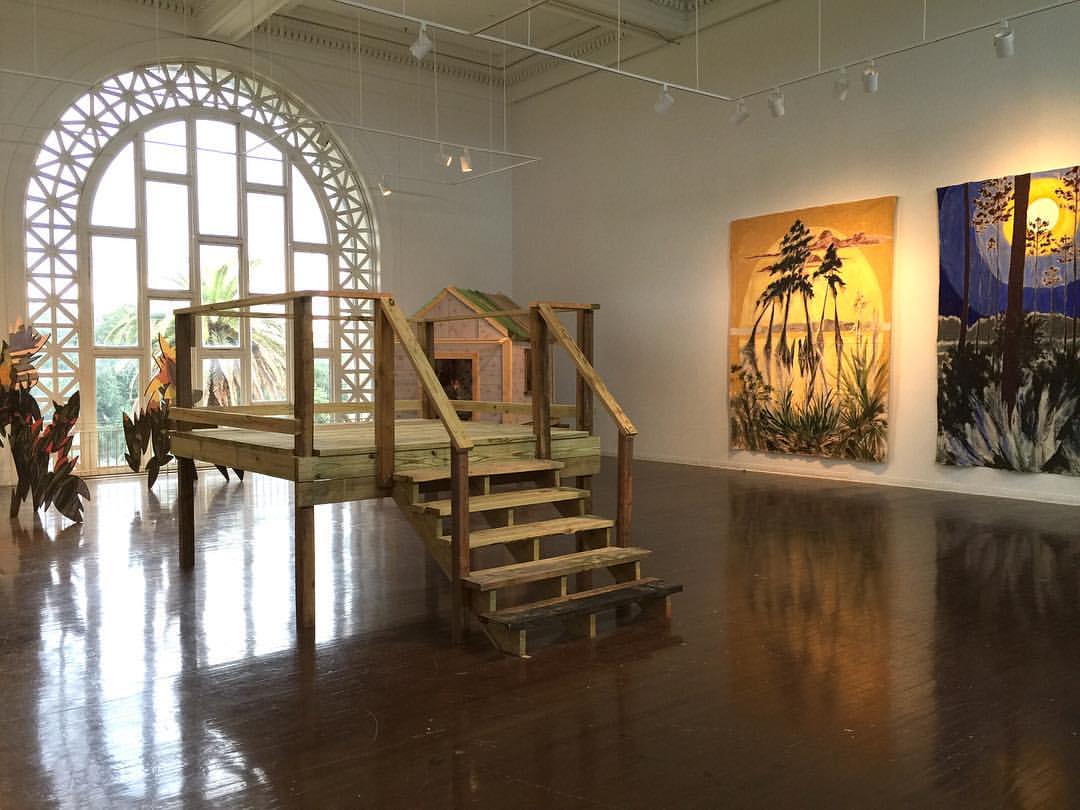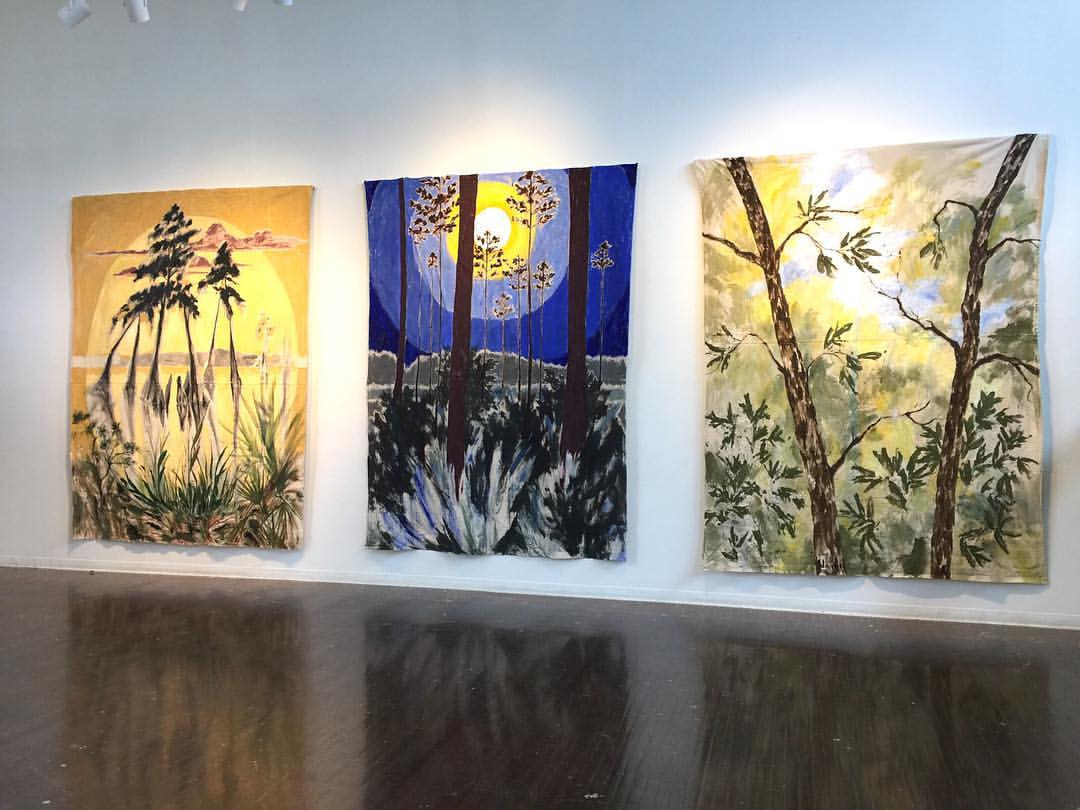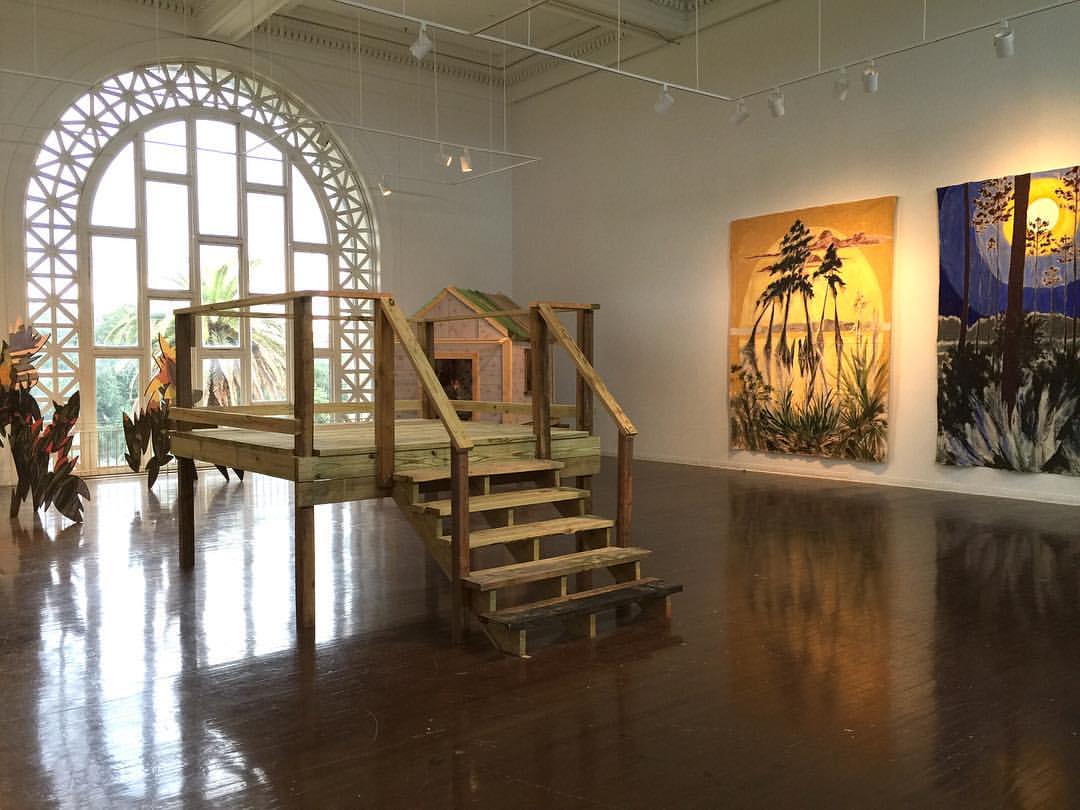 This past weekend, my family took a camping trip to Fort Pickens Beach. It turns out, my relationship to the sea is defined by the process I undergo in overcoming my fear of being eaten up by a shark. This fear exists in a place that is sort of logical...I mean, there are sharks, and people have been eaten by sharks before...at least that what I've read on the internet...but this fear also exists in a place that doesn't make any sense in the largest picture….what are the chances, really, that the shark knows I'm there? What are the chances that he will indeed smell out the remains of the tuna sandwich I just enjoyed?
And so, I have decided that my fear of the shark is nowhere near as important as my desire to jump in the ocean and play in it for hours. I hope you all will find this connection between living life, and making your art, if you haven't already.
Thank you all for having me this evening.
###
Click here to see more of my Louisiana Landscapes.
And Here's Bob Dylan's Nobel Prize Talk - a good listen. <3